Guest Blog: by Emma Beckett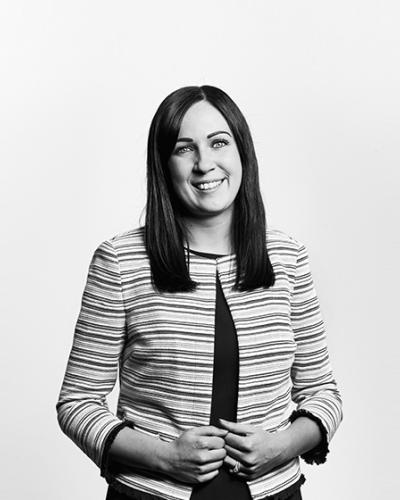 Emma Beckett: a Solicitor specializing in Wills, Trusts, and Estates at Jackson Lees, discusses the importance of making a Will.
E: ebeckett@jacksonlees.co.uk.
T: 0151 282 1700
People often associate making Wills with getting older. Therefore people tend to put off making them until something happens in their lives that prompt them into doing something about it. However, anyone over the age of 18 can make a Will and it is not just something for people in their 70s and 80s to think about.
I have noticed an increase in the number of people enquiring about making a Will recently due to the current pandemic.
Many people are spending the additional time at home getting their houses and gardens in order.
Now is also an ideal time to start getting your affairs in order.
There is much more to a Will than simply a piece of paper. A Will is an important legal document in which a person states what they would like to happen to their property and personal possessions after they have died. However, there are certain legal requirements that must be followed in order to make a valid Will. There is no point in having one if it does not work.
There are many reasons to make a Will but the most important reason is for peace of mind.
When you have worked hard during your lifetime to build up your wealth, a Will provides reassurance that your property and possessions will go to who you have chosen to benefit when you are no longer here. Rather than who the law decides should benefit.
It is often assumed that everything automatically passes to your spouse or civil partner if you die without leaving a Will but this is not necessarily the case. A Will is particularly important if you are not married to your partner as they may not be entitled to anything at all from your estate if you do not have one in place.
If you have children under the age of 18, it is possible to appoint a person or people to look after them if something happens to you whilst they are still young, and you can also choose who would be responsible for any money that is held in trust on their behalf.
By making a Will you can also:
Reduce your potential inheritance tax liability
State what you would like to happen to your share of a business or company
Ensure that step-children and vulnerable people are provided for in the most appropriate way.
It is possible to make a Will yourself. However:
I would always recommend that you seek advice from a professional. I have dealt with the estates of numerous people who have made homemade "Wills" as they believed it would save them money. However, ultimately it cost a lot more money to try and sort things out after they passed away and caused a considerable amount of distress to the people they left behind.
At Jackson Lees we have a team of experts who will talk to you about your circumstances and wishes. Therefore providing you with the appropriate advice to ensure you make a Will that is right for you.
Although we are not currently able to meet you in person, we can speak to you by telephone or via a video call. We will send your Will to you by post or by email with instructions regarding how to sign it and make sure it is legally valid.
Please get in touch on 0151 282 1700 or you can email me directly on ebeckett@jacksonlees.co.uk